Roseville: On the "Hot List" of new offices
Celebrating completion of their first year is our new office in Roseville, a suburb east of Sacramento. Home to 11 employees of Arrowhead and ACM, this office is multi-functional and multi-tasking, from Commercial Auto and Workers' Compensation sales to ACM's claims in the personal property and work comp divisions.
Facts about Roseville:

Ideal daytrip location: Spend the day in Napa (1.5 hours), Lake Tahoe (1 hour), or either San Francisco or Reno (both 2 hours)
Colorful history: started as a stagecoach station named Griders; saw action during the Gold Rush; then grew when the railroad came to town
Original home to Molly Ringwald (actress)
Median home price: $410,000
Nearby family vacation activities: white water rafting on the American River; cave exploring at Moaning Cavern or Black Chasm Cavern; or gold panning in Jamestown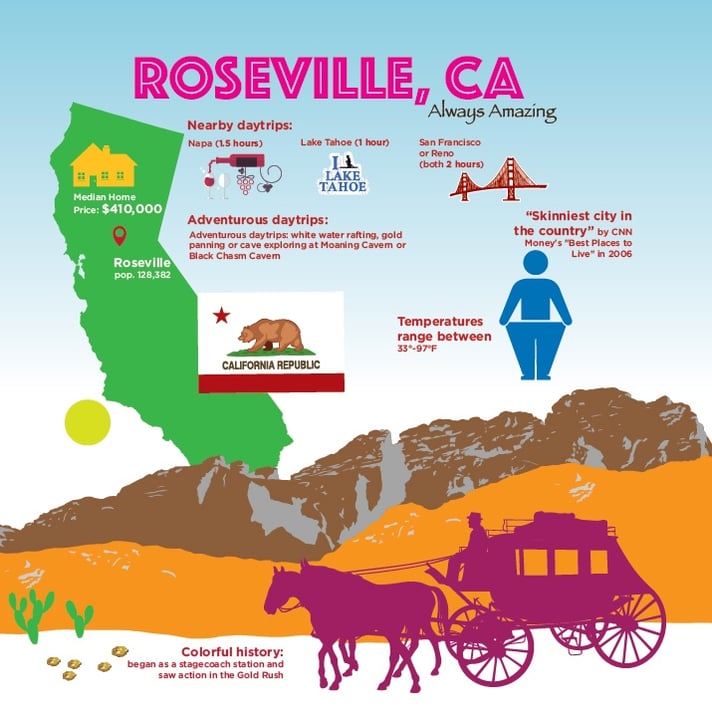 Moving from San Diego to Roseville last summer, Bill Sale's first reaction was "It's HOT in the summer!" On the other hand, Bill (senior underwriter, northern territory), also noted, "My house is six miles from the office, which is a great commute. It sure beats the hours of traffic I used to sit in while in San Diego." Both Michele Mayer, Workers' Compensation Northern California marketing representative, and Johana Alvarez, Wheels territory manager, agreed the office location is ideal, on a main road and near lots of restaurants. More on good eats in a minute.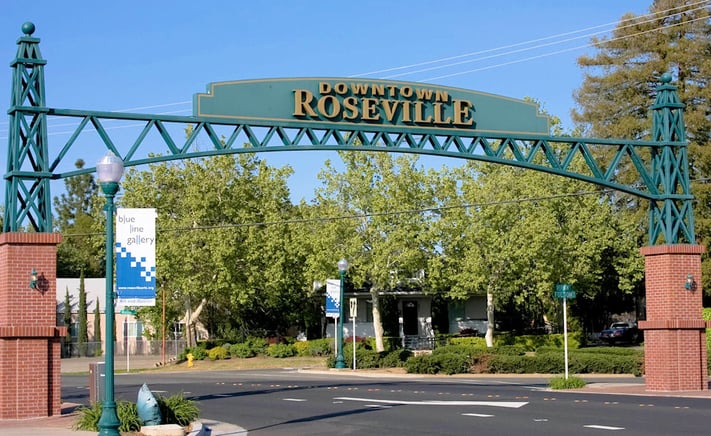 So far the team of 11 has only had sporadic potlucks and lunches together. "We're on the road so much it's difficult to arrange them," said Michele. "But the potlucks have been great!" Johana added.

Johana boasts the most longevity with the company: eight years, working both for ACM and Arrowhead. Starting as an ACM adjuster for personal auto, she transitioned to Arrowhead's Auto Program five years ago. Her job as a territory marketing manager for personal and commercial auto and motorcycle, she explained, is building business relationships with brokers and agents and showing them that we have the best possible solution to their problem. "As I explain to my six-year-old, I want the people (agents) to want me on their team."

Other team members that comprise the Roseville team are ACM employees Gina Wood, manager of Negotiations & Resolution Unit (NRU); Candice Johnson, NRU negotiations coordinator; Julianne Saunders, bill review quality analyst; Marcia Elliott, senior claims adjuster; Melissa Foster, property claims adjuster; Matthew George and Robin Gebreyesus, hearing representatives and Sandee Turner, junior hearing representative.

When asked about their favorite way to spend downtime in Roseville, everyone mentioned the outdoors: hiking in the foothills and heading up to the Sierras, along with nature walks around Folsom Lake. "Roseville is a very family-oriented city," Michele said. "The schools are great!"

Johana added, "I love the people and the seasons here. I'm from the East Coast – so it's great to have beautiful seasons without the humidity or shoveling snow."

"We're pretty close to beautiful Lake Tahoe, and there are lots of rivers and lakes between there and here," Bill explained. "All four seasons you can hike, bike, and then there's swimming and boating. We have water here, unlike SoCal – and I enjoy the rain in the winter."

#1 thing people who visit say about Roseville:
Summers are HOT!

#1 thing to add to your bucket list:
Mixed answers here: everything from white water rafting to panning for gold, to skiing at Lake Tahoe.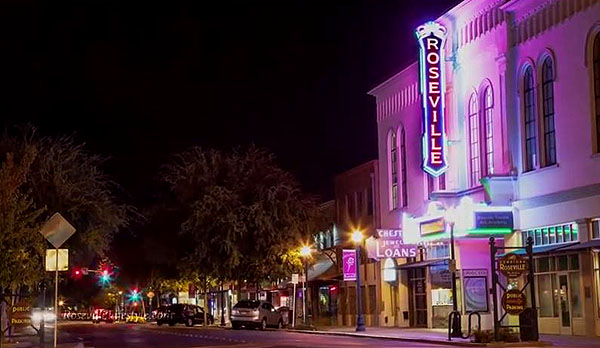 #1 restaurant to visit:
Top two answers:
The Kitchen in Sacramento. Food and service is fabulous, said Michele. Locally-sourced menu changes frequently and they allow customers to tour the kitchen on a whim. We checked it out online; here's what some reviewers said: "Part supper club, part theatrical production, part cocktail party." "Be sure to try the cookie dough in the freezer (just go get it yourself)."

Flame and Fire. If you are a carnivore, this is a carnivorous bliss of Brazilian food in Roseville. "Make sure you are starving when you first arrive," Johana recommends. They serve endless Brazilian grilled meats on skewers, served by gaucho chefs – plus a salad bar and caipirinhas. Yep, we had to look that one up, too: it's Brazil's national cocktail, made with cachaça (sugarcane hard liquor), sugar and lime. Yum.